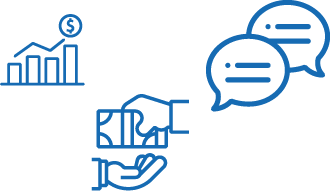 Call Center Services Pricing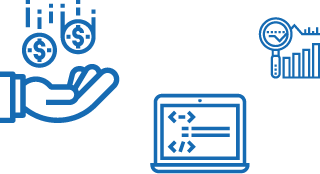 MEXICO CALL CENTER PRICING
Cost Advantage is one of the most attractive features of Mexico Contact Center Solutions for Business Executives. A big part of Mexico's advantage is the labor cost. The call center representative salary in Mexico's Nearshore Call Center locations is around 50% less compared with the United States call center hourly wage. Because of this, Mexico's outsourcing call center pricing is globally competitive, just as alluring as offshore call centers locations like India and the Philippines, and Latin America.
HOW MUCH DOES IT COST TO OUTSOURCE A CALL CENTER?
Call Center Services International provides two types of affordable call center services pricing programs that will make establishing a Nearshore Contact Center in Mexico quick and easy: Turnkey Program and Corporate Advantage. Our proven contact center pricing models will virtually guarantee your success!
TURNKEY PROGRAM
This program will allow you to establish Mexican Call Centers without legal exposure and minimal capital expenditure in Mexico. You will have complete control of call center agents, procedures, protocols, training, and management functions for the day-to-day operation.
$14 TO $16 PER AGENT RPH
READ MORE
CORPORATE ADVANTAGE PROGRAM
This program allows you to establish a nearshore contact center with specific infrastructure requirements. You will approve and fund capital start-up and continuous expenses for the contact center.
$11 TO $13 PER AGENT RPH
READ MORE
GLOBALLY COMPETITIVE CALL CENTER OUTSOURCING COSTS!
CCSI offers call center low-cost outbound & inbound call center services for top U.S. companies looking to gain a competitive advantage by expanding their Call Centers in Mexico.
Request Your Call Center Cost Modeling